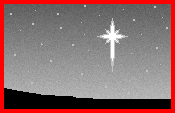 Christian Reading from
The American Night Watch
The American Night Watch is an evangelical Christian organization that promotes Scriptural Christianity.
Whether you are a lay person or a leader in the Christian community, our writings are designed to help you serve Jesus Christ in today's world.
If you are seeking a closer walk with Jesus Christ, exploring ways to serve Him, or lacking confidence in His ability to work through you, we invite you to explore the articles and Bible studies available at this web site.
---
" . . . the goal of our instruction is love from a pure heart and a good conscience and a sincere faith" I Timothy 1:5
---

Home . . .
The American Night Watch home page.
---

Reading . . .
Articles you may read at this site by author, by date, or by subject.
---

Study . . .
Looking more closely at the Scriptures through Bible study & commentary.
---

In print . . .
Printed publications available to you.
---

About us . . .
More information about The American Night Watch Christian ministry.
---

Surfing . . .
Links to other Internet sites that may interest you.
---
The American Night Watch is a trademark of the Christian ministry of Sterling M. Durgy.
Scriptures taken from the New American Standard Bible, Copyright © 1960, 1962, 1963, 1968, 1971, 1972, 1973, 1975, 1977 by the Lockman Foundation. Used by permission.
Copyright 1999 Sterling M. Durgy. All Rights Reserved.

Permission is granted to reprint this page or any portion as long as all copyrights are included, this statement is included, the text is not altered in any way, and the text or reprint is not sold to the recipients.
This page was last updated October 22, 1999.